Uncover useful labor-saving tactics that address employee mental health, safety, retention & patron experience.​
Everyone is talking about hiring more staff – but is that really the solution? Discover labor solutions that reduce back-of-house overhead, improve employee satisfaction and enhance customer service:
Current Staffing Landscape: Learn which departments are the most understaffed and how skill level is impacting safety concerns—with 1 in 3 of operators reporting that their culinary skill is LOWER today than a year ago.
Today's Operator Priorities: Operator priorities are shifting, learn the top issues U.S. operators are focused on right now.
Enhance Staff Safety, Mental Health & Retention: Eighty-four percent of operators report that taking care of employee mental health is very/extremely important to them. With employee well-being needs top-of mind, discover a new holistic approach many operators are taking to optimize overall staff satisfaction & retention.
Improve Patron Experience with Cross-Training: Learn how redistributing foodservice workers across your operation can equate to a cleaner restaurant and happier, more productive workers – not to mention, enhanced customer service that patrons can see.
Sources: Datassential 2022; SupHerb Farms Operators Research Conducted by Datassential, Jan 2023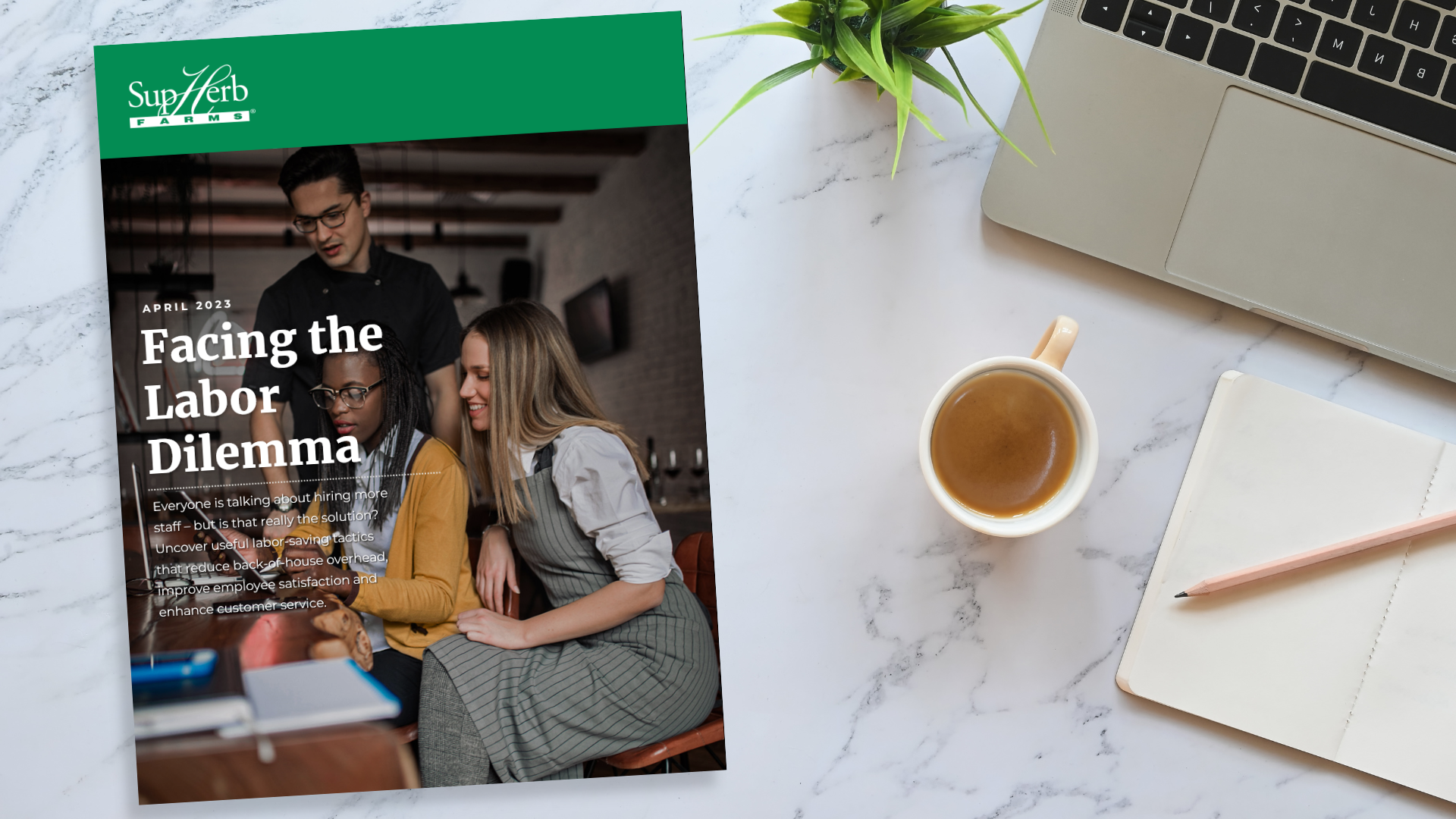 Download White Paper
*indicates required fields