Global Flavors Drive Profit for Grocery Retailers
Learn key supermarket perimeter trends: prepared foods, meats, deli & bakery.
Discover grocery prepared foods menu trends & consumer insights and learn how global flavors can help drive traffic and improve the bottom line for supermarket perimeter.
Grocery Competition: Over a quarter of foodservice operators report that supermarket perimeter is a source of competition for their businesses. Find out where the biggest opportunities are for prepared foods.
Supermarket Perimeter Innovation: Get tips on how to build a better supermarket prepared foods program and uncover how to utilize LTOs to your advantage.
Global Demand & Premium Perception: Seventy-six percent of consumers think that supermarket perimeter should be offering more authentically-flavored global prepared foods and nearly half of foodservice operators report they can charge more for global-flavored food items. Read the report to uncover additional global demand and profit margin insights.
Choosing the Right Global Flavors: Learn which global flavors consumers want from supermarket perimeter – whether they are seeking cutting edge taste experiences or are late adopters still interested in authentic global flavors.
Sources: Datassential 2023; SupHerb Farms Consumer Research Conducted by Datassential, April 2023; SupHerb Farms Operator Research Conducted by Datassential, April 2023.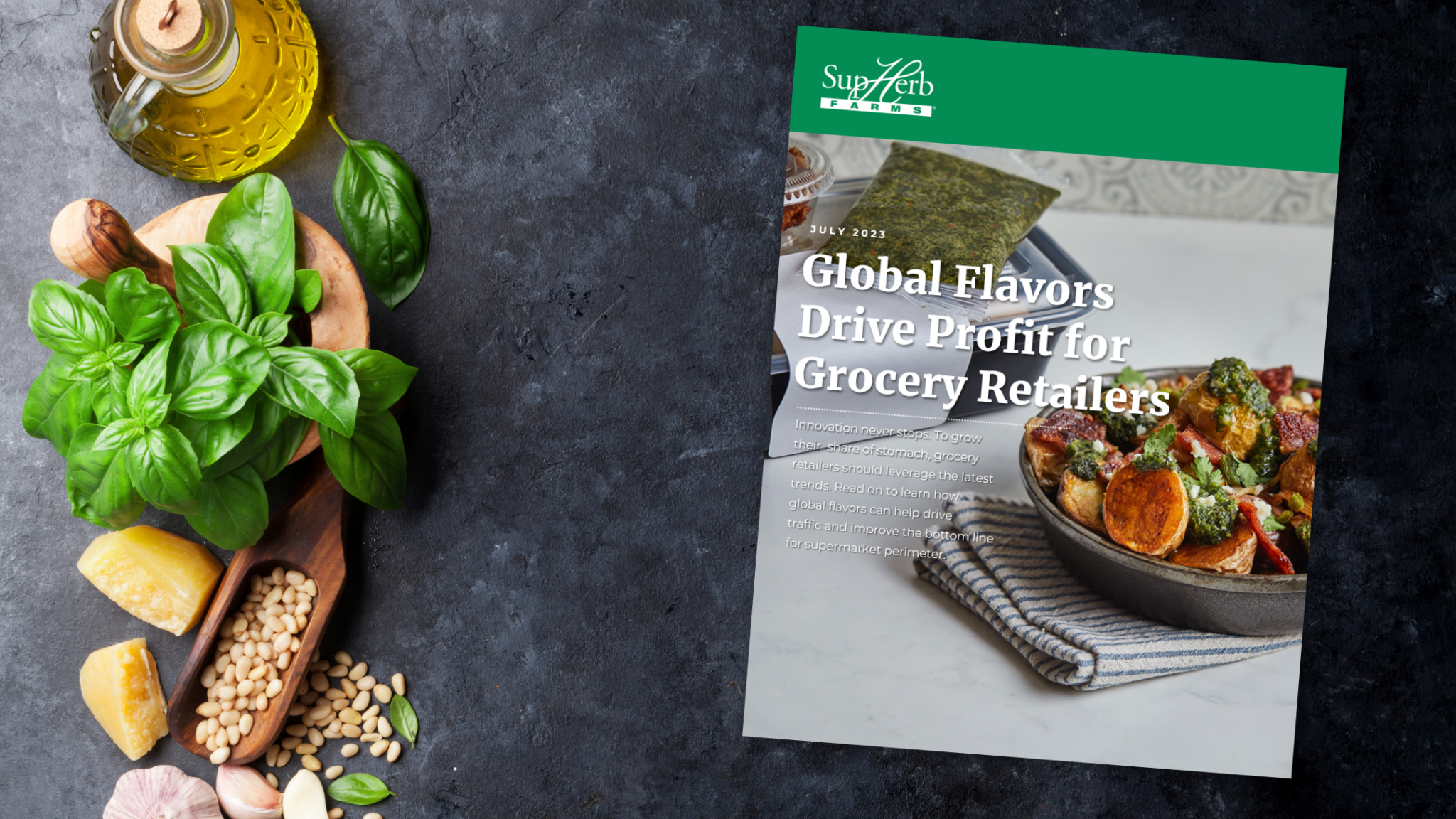 Download White Paper
*indicates required fields